Your digital companion for
boosting organizational effectiveness
: design fit-for-purpose structures, build high-performing teams, develop your leaders, and strengthen agility and decentralized decision making.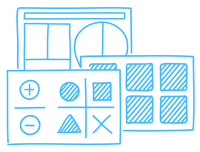 Frameworks & Case Studies
Work with all our Kits connecting the different aspects for building high-performing organizations: organization design, leadership, high-performing teams, and agile organizing.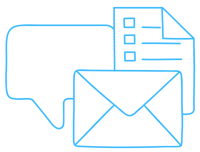 Processes & Workshops
Receive practical guidance to kick-off your work process straight away. Build on the various process guides to support quick ramp-up of your work. Leverage pre-designed workshops to integrate state of the art thinking with your crucial management initiatives.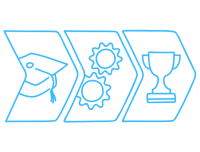 Tools & Action Templates
Create impact at your organization through the collection of >50 tools, essential how-to guides, exercises and trigger questions which allow you to drive your action learning on the job and in collaboration with your team.
It's the organization, stupid!
Get the key expertise and tools you need to design and develop the organization your strategy deserves
— most popular —
Organizational Effectiveness Suite
USD 960/year
30-day money back guarantee


All 5 Kits from our Suite

annual access (all updates)

1 user
Show me all features

Single user subscription

✓ Team Kit
✓ Organizational Structure Kit
✓ Agile Organizing Kit
✓ Leadership Development Kit
✓ Organize for Self-Management Kit (beta)

+ Exhaustive frameworks
+ Customization and diagnostic tools
+ 40 work tools
+ 5 process & planning guides
+ 15 exemplary workshop agendas
+ Presentation and work templates
+ Embedded library of case examples

✓ 1h expert coaching session (online)
✓ All updates included
Organizational Effectiveness Team Suite
USD 3'900/year
30-day money back guarantee


All 5 Kits from our Suite

annual access (all updates)

5 users
"What I really love about your approach and tools is that it works well with values-driven organizations and can be adapted to the non-profit and social impact context. Our clients benefit from the deep insight that comes from the well thought out and engaging processes encompassed in Management Kits."
"Our workshop with Management Kits provided crucial insights for our in-house approach to self-organization and helped us to define our design priorities and work plan going forward."
"Management Kits allowed us to do a deep-dive right from the first session. We were able to define our purpose and goals better and build a solid foundation for our work going forward."
Our Kits are trusted by users from leading organizations including: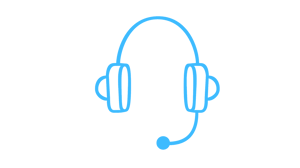 Benefit from a
free expert coaching session to kickstart your work

improving all aspects of organizational effectiveness (included in the subscription).
Frequently Asked Questions
Who is this Kit for?

Management Kits are built for decision-makers, team leaders, HR practitioners and advisors, who share the core belief that effective management and organizing are key drivers of sustainable organizational performance and people development. Our Kits combine key insights from management research with innovative approaches to organizing, and a hands-on experience to provide practical and actionable tools to set-up, run and succeed in your management project work. Whether you are a line manager, an HR business partner or a consultant, the Kits contain the frameworks, tools, materials, and process guides to give you and your team the capabilities to drive organizational effectiveness in your business and create positive ROI.
How do I work with the Kit?

The Kit empowers you to kick-off your work process on your management challenge right away. It's frameworks and work processes are responsive to your business challenge and ambition level. It allows you to engage your team and stakeholders in productive working exchanges right from the start. There is a process guide supporting you align your individual work process to your business needs. For each process step, you'll find pre-designed workshops (incl. templates and agendas) that build on the various tools included in the Kit.
On the Kit platform you have all the materials in one place, accessible at any time. You can download, edit, and print the documents you need for your offline sessions or workshops with your team.

On the Kit platform you have all the materials in one place, accessible at any time. You can download, edit, and print the documents you need for your offline sessions or workshops with your team.

In addition, the subscription includes a free expert coaching session (1 hour, online) to kickstart your work with the Kit.
What is included in the Organizational Effectiveness Suite subscription?

The subscription to our Organizational Effectiveness Suite gives you access to all organizational effectiveness kits, allowing you to work on the full scope of tools to make your organization more effective and agile, develop leadership within the organization, and build on high-performing teams.

The All Management Kits Bundle subscription is annual and includes all of our Kits and tools, namely the Organizational Structure Kit, the Team Kit, the Leadership Development Kit, and the Agile Organizing Kit, as well as all associated tools, guides, and resources. All our resources are continuously updated.
Which theories, frameworks or methodologies are used to create Management Kits?

In terms of theoretical and methodological background, there are three pillars that are particularly important to us at Management Kits: For all our Kits, we first make sure that our content is aligned with key insights from management research in the respective field. This often entails a significant amount of translation work to make the Kits user-friendly and actionable in a practical environment. Second, there is practical project work, consulting experience, and user testing that goes into the Kit design. Third, we believe in the relevance of design thinking methodologies for management problem-solving and we integrate approaches in our Kit design work accordingly.
Is the Kit really actionable and hands-on?

That's the whole idea! We want to empower you to start working on your specific challenges right away. We support you throughout your journey, deploying the tools, and running your work sessions. There's even built-in guidance making sure you can move to implementation step-by-step according to your needs.
What is the difficulty level of the Kit?

Our Kits are designed to accommodate users of all experience levels. The Kit structure allows you to access exactly what is most relevant for you, for example only the tools or know-how sections. Even those well-versed in organizational design will find a significant number of the Kit's resources useful. For users just getting acquainted with the field of work, the Kit provides resources and background to combine learning and capability-building with relevant activities to start your management challenge without unnecessary delay.
Do you update the Kit?

Building an effective organization is never finished. The same applies to our Kits.

Our Kits contain state-of-the-art management knowledge and tools. We continuously update the Kits, extending the library of use cases and user experiences, and adding new or revising existing tools and workshops. Most of these updates stem from user experiences in working with our Kits. Together, we ensure constant development of best practices.
How does the free expert coaching session work?

A free expert coaching session (1 hour, online) to kickstart your work with the Kit is included in the subscription. How you use this time with our expert is largely up to you.

Most Management Kits users typically benefit most from one of three options:

We use the time to give you a general walkthrough of the Management Kits resources
We discuss the general situation you are in, including some of the challenges and transitions the organization you work with is facing, and we subsequently compile a tailored guide to some of the tools and materials that are likely most effective in your situation.
We focus the discussion on a specific organizational project or leadership development challenge of yours and look at how to best leverage the Kits to address this challenge.
What if I have additional questions applying the Kit to my specific context?

There is a comment section in each part of the Kit. You can use it to ask questions or also share your feedback with us. We will make sure to answer all our users' questions in due course.

For more specific needs, contact us directly via e-mail at info@managementkits.com.
What if we want to use the Kit for our whole team, wider part of the organization, or we need more support?

We are happy to have a conversation about this and develop a more specific offer for your specific needs, such as team subscriptions, tailored enterprise solutions, and our workshop, consulting and coaching offers.

Please contact us at info@managementkits.com.
Do you offer price discounts for NGOs/public sector organizations?

For NGOs and public sector organizations, please contact us to receive a tailored offer.
What if I don't like the Kit?

We have a 30-day money back guarantee! No questions asked.

You can also cancel your subscription at any time in case you do not wish to renew it for another year. You will receive a reminder four weeks before the renewal date in order to avoid any unintended renewals and charges.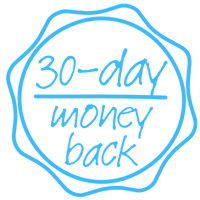 We have a 30-day money back guarantee!
No questions asked