Management Kits provide digital management consulting services catering to the real doers in business leadership positions. Management Kits empower such «run-the-business» experts to deliver «change-the-business» projects, for example, a restructuring of business units at best practice. The Kits provide the full approach (framework, case experience & examples, process guidance, work tools & templates) to lead their internal team to co-create solutions that have positive impact on the organization.
With a combined experience of several decades in strategy consulting, management, and transformation leadership, we have embarked on the mission to build this "new work" approach to management consulting: empowering businesses to reinvent from within. Continuously elaborating and extending our portfolio of Kits, we collaborate with leading experts around the globe to cover a growing scope of management challenges relevant to our users.
Our Kits do not pretend to give definitive answers – but the concise and readily-practicable format, in which key ideas, concepts, approaches, options, and pathways are presented, allows our users and their teams to start working on the real challenge in front of them straight away. No time is lost in educational programs, studying research or business publishing to build knowledge that lacks direct applicability and might not meet current best practice.
The Management Kits approach to building crucial management capabilities in action avoids two common gaps in business design and learning: the "strategy-implementation-gap" that often bedevils consulting projects run by external experts, and the "relevance-gap" all too common in off-practice management education.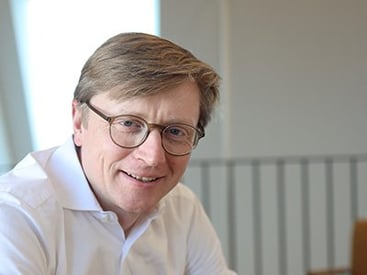 Dr. Olaf Bach
Co-Founder
Management Kits was founded by Olaf who also leads its editorial and kit design process. With a background of 10 years in management consulting Olaf teaches management and organization design at University of St. Gallen, one of the leading European business schools and as a visiting professor at Berlin based design school Weißensee Art Academy. Olaf was senior project manager at a leading global strategy consulting firm, and has published on topics of globalization, management, and the intersection of economics and creative industries.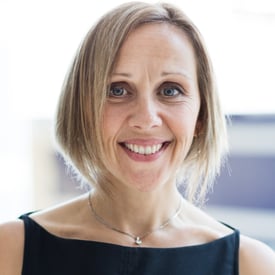 Sarah Plews
Education Leadership Specialist
Sarah's experience lies at the nexus of teaching and learning, leadership and professional learning. Over the course of her career, and being a senior school leader for many years, focused on Professional Development & Learning, she has strived to foster cultures of coaching and collaborative professionalism. She is committed to developing team process, and thrives when collaborating and supporting others to succeed. Sarah is passionate about building capacity at the individual, team and organisational level.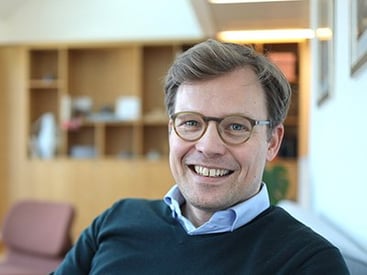 Dr. Nils Remmel
Co-Founder
Nils joined Management Kits as Co-Founder in 2021. His professional background combines extensive experience as general manager/CEO, with successful leadership in business transformation projects. He has worked as a management consultant with international corporations, SMEs and start-ups. Having a true passion for learning and capability development he has advised multiple players in the learning and education industries in particular. Nils holds a PhD in management from University of St. Gallen, one of the leading European business schools.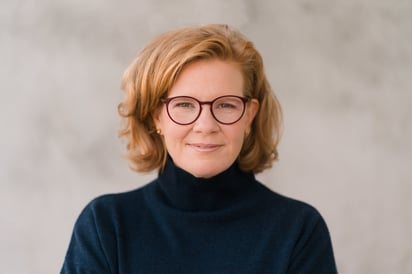 Vera Behrning
Vera is an interim consultant at Management Kits. She has been Business Director at a German International School for more than six years combining her general and project management expertise with her extensive experience in Finance. Vera is a certified chartered accountant and tax advisor. She worked in managerial capacity for big and medium sized audit firms before she switched to the education sector. Vera holds her Master's degree in Finance from the Westfälische Wilhelms-University in Münster, Germany.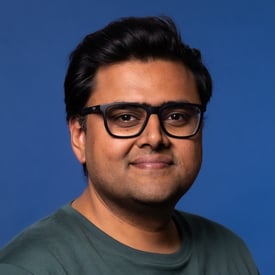 Arjun
Muralidharan
Arjun joined Management Kits as a technical advisor in 2022. Arjun is Group Product Manager at GetYourGuide. Over his career, Arjun has worked with product teams for more than 8 years across startups, banks, and growth companies. He cares deeply about users and loves to solve problems at scale. Arjun holds degrees in business administration and computer science, and I learned Design Thinking at Stanford d.school.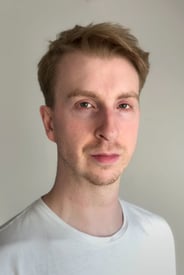 Robert Preusse
Robert is responsible for the design of Management Kits and supports the development of the user experience. He studied Visual Communication at the Berlin University of the Arts and has experience in the start-up world as well as the cultural sector.